Reflections from Ed Miller...

Our travel season is now underway. Dr. Turansky and Mrs. Miller travel to some part of the country almost every week to do a Church Event or speak at a convention. They teach as many as 3 different seminars or 5 workshops in any one location. This week, Turansky and Miller will travel to Lubbock, TX for seminars on Thursday and Friday evening.
Click Here for More Information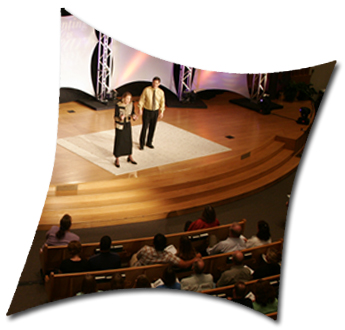 Over 120 presenters have been trained by the National Center for Biblical Parenting. (NCBP) They teach a dynamic and practical seminar entitled Cooperation, Consequences, and Keeping Your Sanity. By examining the way you give instructions and how you correct children, you can have a significant impact on their hearts. This seminar is drawn from material developed by Scott and Joanne in Parenting Is Heart Work and Good and Angry. This seminar inspires parents with a new way of approaching parenting and then gives them hope through practical and "easy to implement" tools and strategies.
And then you have me! I primarily do hour-long workshops at
conventions, but this weekend, I'll be doing a 3-hour parent training event in Milford. The topic is Parenting Is Heart Work. This seminar will contain material from a number of these other programs. Please join me if you live in Central New Jersey or Eastern, PA.
I've heard it said that parents won't come to parent training events. They're too busy and they feel like they're just going to be told what a bad job their doing as parents. They'll go away feeling like a failure with less hope than before they attended. It is true that it's not easy to get parents to come to these events. And it's also true that parents are fearful that they'll just feel guilty and depressed after attending.
Let me tell you that parents who actually come to one of our live events have exactly the opposite reaction most of the time. They feel empowered and hopeful with new and practical tools for dealing with the overwhelming challenges of parenting.
Here's what one parent shared with us recently.
I've been applying the principles you taught us to my 4-year old son when he disobeys or has a bad attitude. They really work. I've been at a loss until now on how to discipline him because he's very stubborn and impulsive. The strategy of "words first", then "take a break," then "consequences" has really hit home with him.
For example, one morning he refused to help me clean up our playroom so I told him that he had to go in the "take a break" chair until he was ready to help clean. I also told him it was until he changed the feeling in his heart about the situation. He sat there for a couple of minutes and then came running in and said, "I'm sorry mom!" and started cleaning up immediately. Because it was on his terms when he got out of the break chair, he was willing to be compliant. Every other form of disciple has not worked with this child. THANK YOU!!
Click on the link below the video if you'd like more information about how to bring a live seminar to your area. We offer parents HOPE with a new approach and practical tools to implement that approach.
Let us know what you thought of this video.
_____________________________________________
Have you joined the Thunderclap Campaign? Why not add your voice now! Listen for the thunder on Tuesday January 20!
And the Launch Giveaway?
To enter, use the Rafflecopter below.
Terms and Conditions: This giveaway is open to U.S. residents only. Void where prohibited by law. Must be at least 18 years of age. This giveaway is in no away associated with Twitter, Facebook, Instagram, Pinterest, or Amazon. No purchase necessary for entry. Odds are determined by the number of entries. Selected winner will have 48 hours to respond to email notification to claim their prize or another winner will be drawn.
a Rafflecopter giveaway