Reflections from Ed Miller…
Recently, I was talking with a friend who's not yet a parent. He's moving to another state and he asked me how he could prepare effectively for being a parent. I wish every parent would ask this question! I shared with him how important it is to begin to develop his philosophy of parenting now. Once the first baby comes, there's no time to do anything else. You're completely immersed in the world of "baby." It's survival mode and there's almost no time to breathe for the next 18 years!
I know, you're a parent already and maybe you've never even thought about having a "philosophy of parenting." You're wondering if it's too late.
The good news is that it's never too late!
You'll need to take some time to get a fresh look at how you're going about this important job. Most parents have unknowingly adopted the predominant a
pproach used in working with kids today. This approach uses a heavy dose of reward and punishment to influence behavior.
We have Ivan Pavlov to thank for this. In the early part of the 20th Century, he discovered this approach through his research with animals. This approach is effective in training animals and it has helped many people change destructive patterns.

When it comes to training children, it's also effective in impacting behavior, but there's a cost. Behavior modification works because it appeals to the selfishness in our hearts. Most of us are inclined to do something when we get a reward for doing it. The repeated use of this approach actually feeds and nurtures the selfishness in the heart.

"Behavior modification" trains kids to ask the wrong questions in life. Instead of asking if something is good or right, they ask "What's in it for me?" We're producing a generation of children without the internal motivation to do what's right on their own. They have more information and options than any generation in the history of the world, but less internal fortitude and character.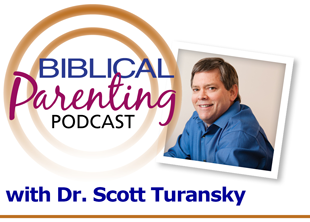 There is another way! You can start with the heart.
"The LORD does not look at the things man looks
at. Man looks at the outward appearance, but the
LORD looks at the heart."
We'd like to offer you a FREE PREVIEW from Parenting is Heart Work. In these 38 pages you'll learn about the the 9 functions of the heart taught in the Scriptures. This is a great place to start.
Are you already committed to "parent the heart"? Please let us know so that we can better gauge our level of impact? It'll take just a few minutes to complete a simple form.
Leave us a comment and share one important principle in your philosophy of parenting.