We've decided to extend the $400.00 Bonus Deal!
Read on for specifics.
We're waiting for some sales data for The Christian Parenting Handbook Launch Week. We sold out of the paperback at all of the major retail outlets. While we're waiting, we decided to introduce a new strategy for this week.
Before we go there, please remember that you can still purchase the eBook at any time from Amazon or Barnes and Noble. You just won't be eligible for the $400 Bonus Package from last week. The paperback edition is still available from the National Center for Biblical Parenting Store for $12.74, but no bonus package. We targeted our sales to the major retail outlets last week because the NY Times gets sales data from there for the Bestseller's List. The first week a book is available is the crucial period. We're beyond that now and we have a new plan.
Here's the Special Deal for this week. Print this out and take it with you to your local Christian bookstore.
_______________________________________________
The Christian Parenting Handbook
_______________________________________________
NOTE to Christian Bookstores:
If you don't carry this book, from Thomas Nelson or other books b
y Turansky/Miller, please order from your distributor or contact the National Center for Biblical Parenting directly and ask for our bookstore special. Reach them at parent@biblicalparenting.org or 609-771-8002.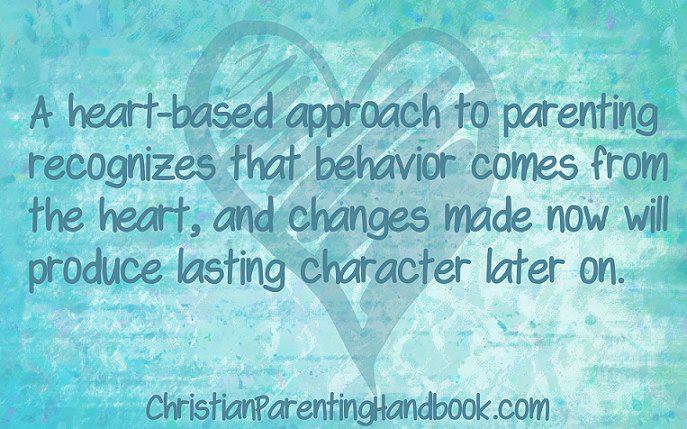 We want to show our support for the local Christian Bookstores around the world who provide a very important personal touch for their customers.
Get the $400.00 Bonus Package with every purchase at a local Christian Bookstore this Friday or Saturday. This deal is only good for May 10-11, 2013. Go to your local store and do any of the following:
Purchase a copy of The Christian Parenting Handbook if they are in stock. Save your receipt.
Ask them to carry the book and consider carrying additional titles by Turansky/Miller and the National Center for Biblical Parenting. They can contact us at parent@biblicalparening.org or 609-771-8002.
If the book is not in stock, ask them if they will order it for you. Get a confirmation that the book was ordered.
If there is no Christian Bookstore near you, you can also purchase the paperback from the Hearts and Minds Web Store during the same time period. This is an independent Christian bookstore that has an online store as well.
Send your receipt or proof of purchase/order to us and we'll get the $400 bonus package to you. Please tell us your email address or the email address of the person you wish the special bonus package to go to.
Scan and send to gift@biblicalparenting.org

Send it to NCBP, 76 Hopatcong Drive, Lawrenceville, NJ 08648.

Fax it to us at: 609-771-8003.
We're doing this to honor local Christian Bookstores, but also to honor all of the loving and hard working moms out there. This will make a wonderful present for one of those moms this Mother's Day.
To learn more about the National Center for Biblical Parenting and how to obtain our resources, please call us at 609-771-8002 or email us at parent@biblicalparenting.org.
Happy Mother's Day!